When Can You Decorate for Easter
It's that time of year again! The days are getting longer, the weather is (hopefully) getting warmer, and everyone's favorite Easter Bunny is on his way. But when is it actually time to start decorating for Easter?

If you're like most people, you probably put up your Christmas decorations right after Thanksgiving and take them down a few days after New Year's. So when should you start thinking about Easter eggs and bunnies?
Easter is a time to celebrate new life and hope, and what better way to do that than by decorating your home with all things spring? If you're looking for some inspiration for your Easter decorations, here are a few ideas to get you started. One simple way to add an Easter touch to your decor is by placing small baskets filled with Easter eggs around your home.

You can also use real flowers or artificial ones to brighten up your space. For something a little more festive, try hanging garlands made of paper or fabric bunnies around doorways and windows. If you want to go all out, consider setting up an Easter egg hunt in your yard for the kids (and adults!) To make it extra special, hide chocolate eggs or other small treats inside the eggs for everyone to find.

No matter how you choose to decorate for Easter, the important thing is to have fun and enjoy this special time of year with loved ones.
When Should You Decorate for Fall
It's that time of year again! Fall is upon us and that means it's time to start thinking about decorating our homes for the season. But when is the best time to do this?

Here are a few things to consider when deciding when to decorate for fall:
The weather. Of course, one of the biggest factors in deciding when to decorate for fall is the weather. If it's still warm where you live, you may want to wait a bit longer before pulling out all the pumpkins and autumn leaves. But if the temperatures have already started to drop, then go ahead and start your fall decorating!
Your schedule. Another thing to consider is your own schedule and how much free time you have for decorating. If you know you'll be busy with work or other commitments in the coming weeks, then it might be best to get your fall decorations up early so you don't have to worry about it later on. On the other hand, if you have some downtime coming up, you can always take your time and enjoy the process of putting together a beautiful fall display in your home.

Holidays. One final thing to keep in mind is any holidays that occur during autumn. If you're planning on hosting Thanksgiving or Halloween at your home, then obviously those will be big factors in when you want to get your fall decorations up (and taken down afterward!).

However, even if you're not hosting any major holidays this year, there are still plenty of fun ways to incorporate autumnal themes into your décor – from simple touches like adding some gourds or mini pumpkins around the house, to more elaborate displays with hay bales and corn stalks outside. So when should you start decorating for fall? Ultimately, it's up to you!

Consider these factors and decide what works best for both your lifestyle and your personal preferences. And most importantly, don't forget to have fun with it!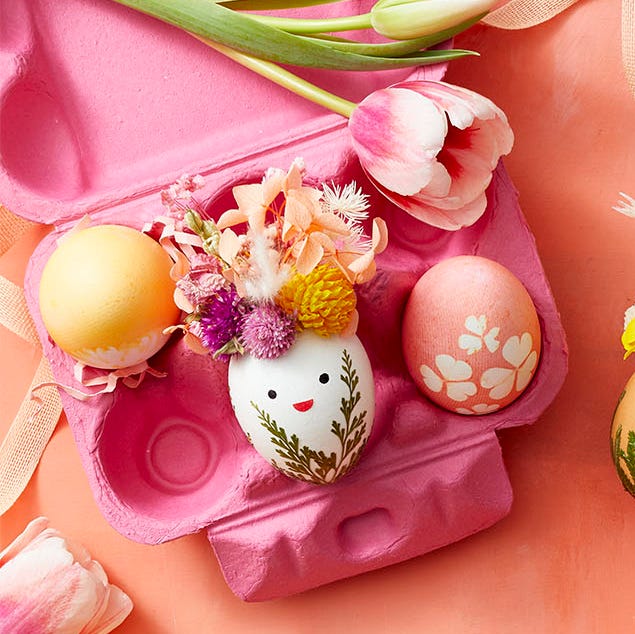 Credit: www.womansday.com
Is It Too Early to Decorate for the 4Th of July?
It's never too early to start decorating for the Fourth of July! The sooner you start, the more prepared you'll be for the big day. Plus, it's always fun to get into the patriotic spirit early.

There are a few things to keep in mind when decorating for the Fourth of July. First, make sure to use red, white, and blue colors throughout your decorations. This will help create a cohesive look and feel for your holiday display.

Second, consider adding some stars and stripes to your décor. These elements are essential for a truly patriotic look. Finally, don't forget the fireworks!

Adding some sparklers or other fireworks-themed items to your decoration scheme will really help set the mood for Independence Day celebrations. So go ahead and start decorating for the Fourth of July! It's never too early to show your patriotism and get into the festive spirit.
When Should I Put Up My Spring Wreath?
It's that time of year again! The days are getting longer, the weather is getting warmer, and flowers are starting to bloom. That can only mean one thing: spring is on its way!

And with spring comes the tradition of hanging a wreath on your door to welcome in the new season. But when is the best time to put up your spring wreath? The answer may surprise you, but there's no definitive answer.

Some people like to put up their wreaths as soon as the first signs of spring appear, while others wait until Easter or even May Day. Ultimately, it's up to you when you want to decorate your home for spring. If you do choose to put up your wreath early, just be sure to take it down before the temperatures start to rise too much.

You don't want your beautiful wreath wilting in the heat!
How Do You Decorate Your House for Easter?
Easter is a time to celebrate new beginnings, and what better way to start fresh than by decorating your home with beautiful Easter decorations? Whether you want to keep it simple with a few bunches of spring flowers or go all out with an Easter egg tree, there are plenty of ways to bring the holiday spirit into your home. Here are some ideas to get you started:
Fill vases with pretty spring flowers. Daffodils, tulips, and hyacinths are all perfect choices for Easter. Arrange them in clusters around your home for a cheerful touch of spring.
Make an Easter egg tree. This is a fun way to display colorful eggs, and it's also great for kids who want to help decorate. Simply hard-boil some eggs (or blow out raw eggs if you're feeling crafty), then string them up on a branch or twig using thread or fishing line. Hang your egg tree in a sunny spot for extra cheerfulness!
Dress up your front door. Welcome guests into your Easter celebration with a decorated front door! Hang a wreath adorned with bunnies, chicks, and eggs, or try making your own out of construction paper or felt. You could also add a festive doormat and some potted plants nearby for extra color and charm.
Put together an Easter tablescape. Set the scene for a lovely Easter meal by creating a beautiful tablescape complete with seasonal tablecloth, centerpiece, and place settings. Add small touches like bunny salt and pepper shakers or pastel-colored napkins tied with ribbon for extra special details that will make your holiday table truly unique.
How Long Do Easter Decorations Stay Up?
If you're like most people, you probably put up your Easter decorations a few days before the holiday. But how long should they stay up? Is it okay to leave them up until Memorial Day?

The answer may surprise you. According to experts, Easter decorations should only be up for about two weeks after the holiday. This is because they can start to look tacky and dated if left up for too long.

Plus, if you live in an area with severe weather conditions (like hurricanes or tornadoes), it's best to take down any outdoor decor early to avoid damage. So when should you take down your Easter decorations? A good rule of thumb is to take them down two weeks after Easter Sunday.

This will give you plenty of time to enjoy them without having them around for too long.
How To Decorate Eggs For Easter
Conclusion
Easter is a Christian holiday that celebrates the resurrection of Jesus Christ. The date of Easter changes each year, but it always falls on a Sunday in March or April. Many people decorate their homes for Easter with flowers, eggs, and bunny rabbits.

Some people also give Easter baskets filled with candy and toys to children.